Here's a rundown of events in Pittsburgh that are relevant to the autonomous movement.
*The Steel City Autonomous Movement calendar does not represent any single organization, it is just a platform for autonomous crews and organizations in Pittsburgh.
Don't forget to check this post every Sunday in April! We'll be updating this post with any new events we find at the start of each week.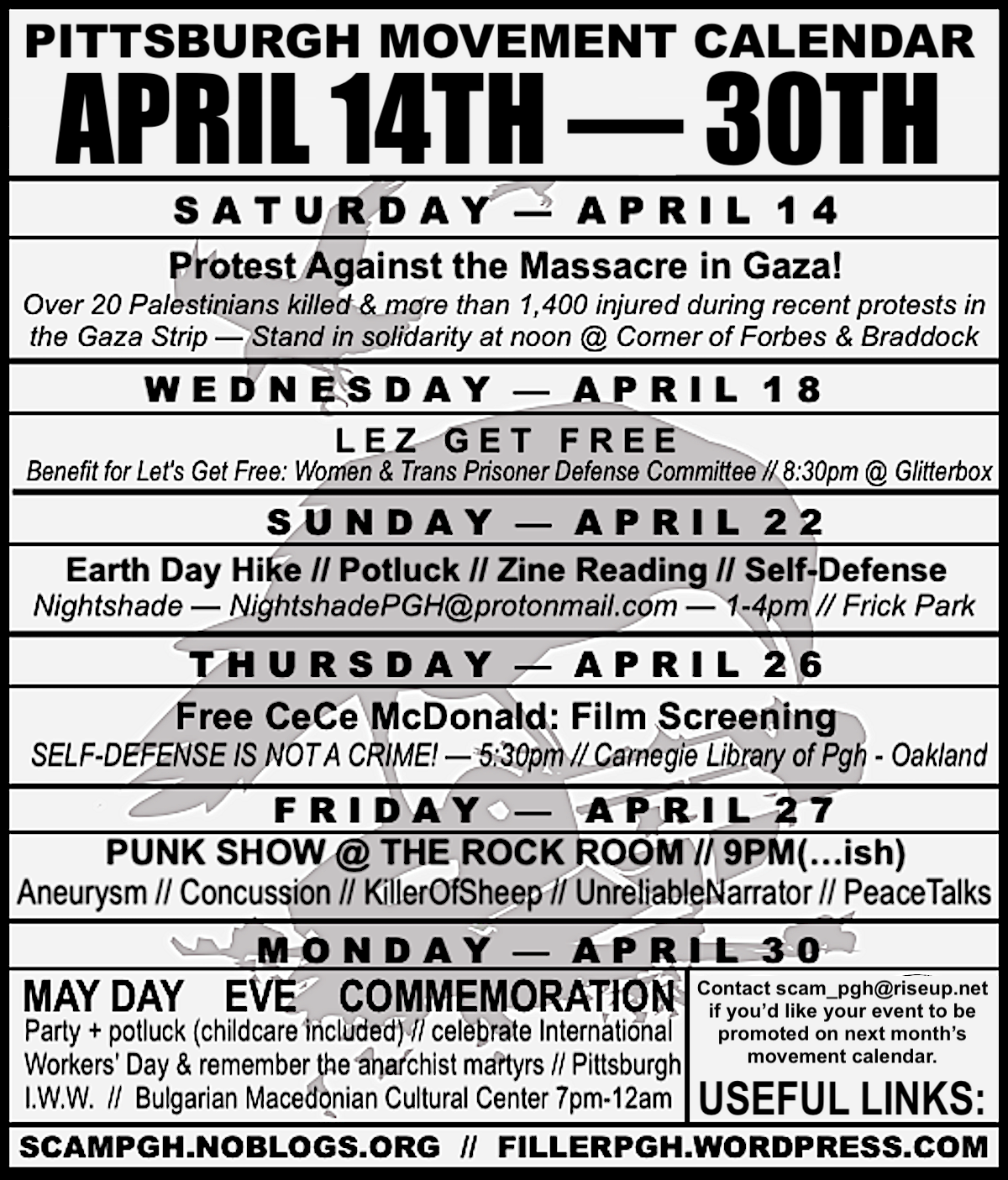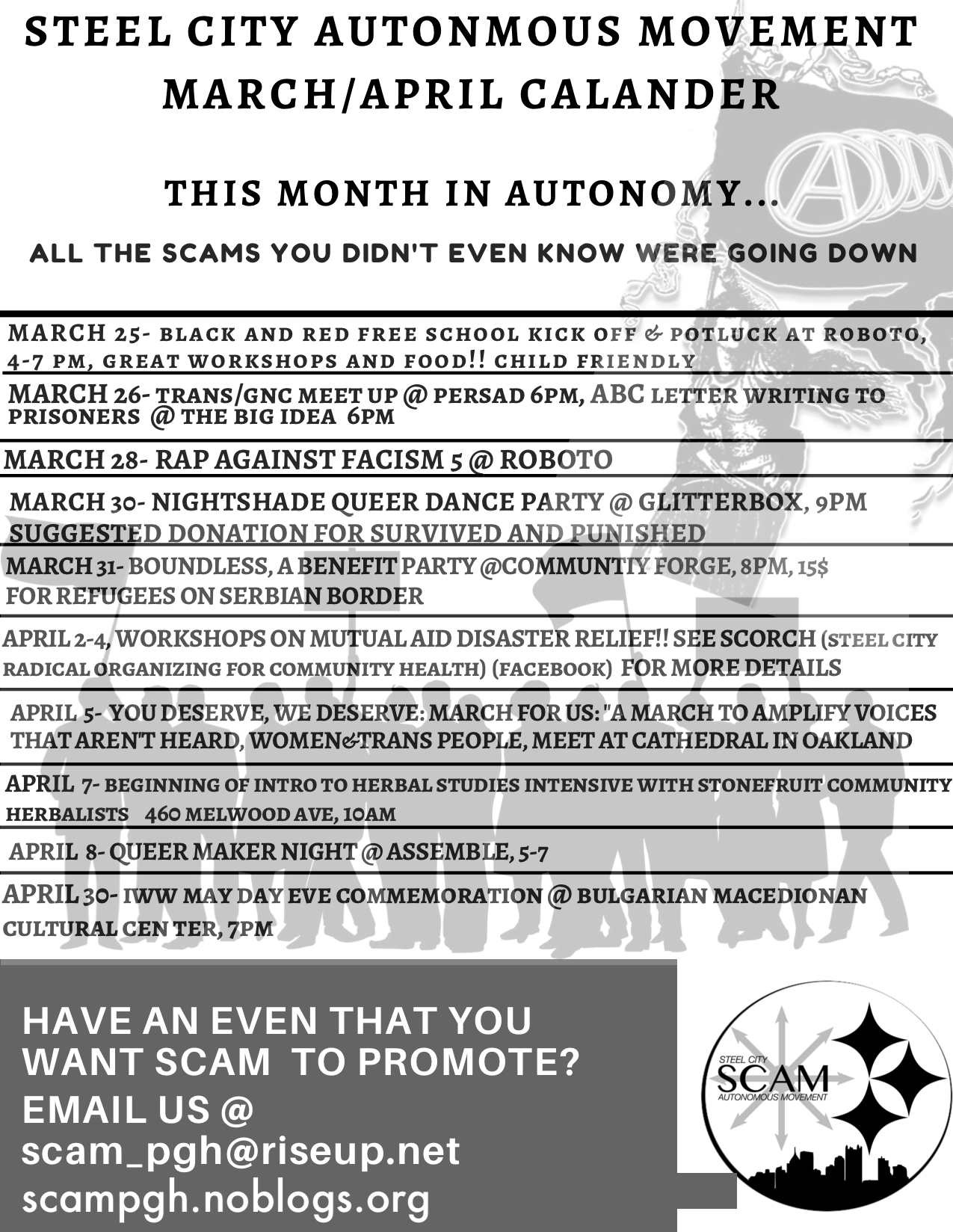 If you would like to add an event, or if you have a problem with one of the events listed here, or if your event is listed here and you would like it to be removed, contact us.
Week of 9th to 15th
Week of 16th to 22nd
Week of 23rd to 30th